Burning the Clocks, Brighton
19,20,21 December 2020
NOTICE – Due to high winds and rain we have closed our installation early, there will be no show tonight.
---
This year we're going to be part of the legendary annual Brighton event Burning the Clocks! Of course, 2020 being what it is, it's slightly different this year, with a trail of gorgeous lanterns displayed in shop windows throughout Brighton.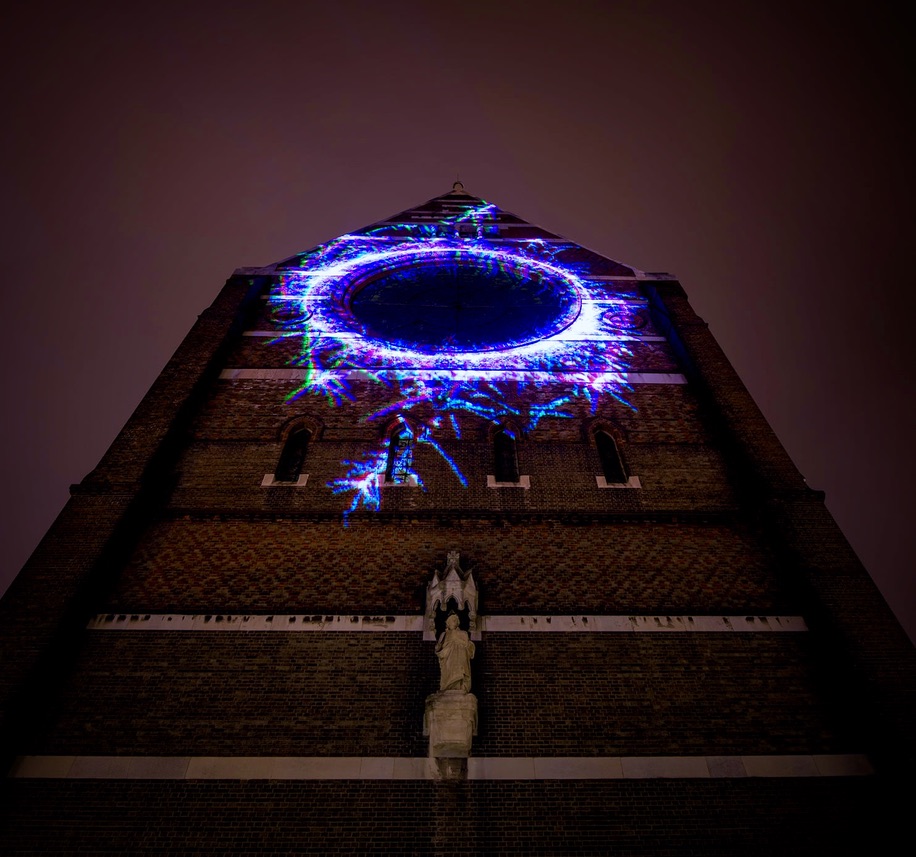 We'll be running our lasers to coincide with Awakening – an outdoor light trail of 12 illuminated sculptures in Victoria Gardens. We'll be adding a very special laser display on the facades of St Bartholomew's Church and the Metropolitan College tower.
Using a customised version of the Laser Light City system, you'll be able to move sparkling laser projections around the front of the buildings from your phone!
Check back here each night for the link to the system.