When else in your life would you have full control of huge and dangerous sky lasers using your phone?
Upcoming events :
Seb Lee-Delisle, the BAFTA-winning artist behind PixelPyros, and ​Laser Light Synths​, presents ​Laser Light City​ – a dazzling city-wide interactive laser light show.
Never before has it been possible for you to take full control of powerful laser beams through your phone. Mounted on landmark buildings in the city, the lasers can be seen for miles around. All you have to do is open a link and you control the position, colour and shape of super-bright sky lasers.
The spectacle can be enjoyed across a very wide area with full social distancing in place, and avoiding the need for mass congregation.
Featured on BBC Click
BBC News show Click have featured the project twice, here's the feature about the Leeds event :
Previous events :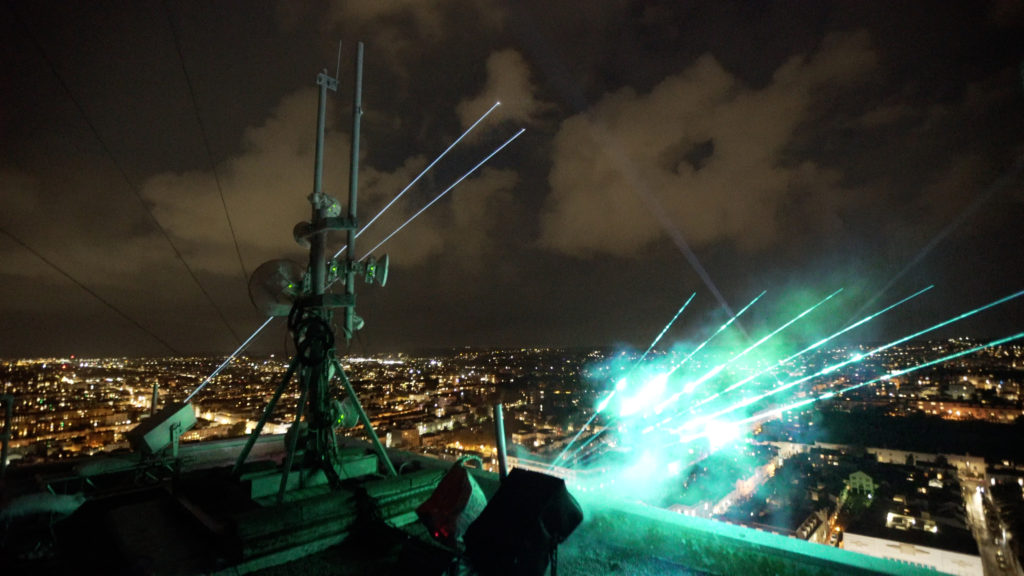 Testimonial
"Laser Light City gave Light Night Leeds the fantastic opportunity to adapt during a pandemic and continue to present world-class innovative light art to our audiences... We would not hesitate to recommend Seb Lee-Delisle and Laser Light City to other towns and cities in the UK and beyond!"

Abbe Robinson – Artistic Director, Light Night Leeds
Booking enquiries
If you're affiliated with a city council or you're interested in booking this project for your light festival please visit our company website for more details.