Coventry 21, 22, 23 July
Thank you so much for joining us at the Cathedral ruins for an incredible 3 day event to celebrate the Commonwealth Games Baton coming through Coventry.
Lasers soar over the Coventry Cathedral ruins
For the first time ever, we added a brand new laser show set to original music inside the cathedral ruins.
We installed our brightest lasers around the walls, criss-crossing over your head and filling the space with light and sound.
The shapes and architectural features of the cathedral were picked out in neon laser light, at times sparkling, and at times creating sweeping geometric shapes that moved from space to space.
In addition to this show, there was an array of 4 super bright lasers installed on the spire and controlled by the public using their phones, producing beams that could be seen for miles.
Celebrating the Queen's Baton Relay

This project was commissioned to commemorate the arrival of the Queen's Baton into the city as part of this year's Commonwealth Games.The Baton was brought to the Cathedral at twilight where its arrival in the iconic ruins triggered the start of the 3 night laser light display.
The Baton – a symbol of friendship between nations – reinforced Coventry's message of peace and reconciliation. As the lasers beamed out across the city they symbolically carried this message to the county, the country and the commonwealth.
CGI visualisations of the Coventry installation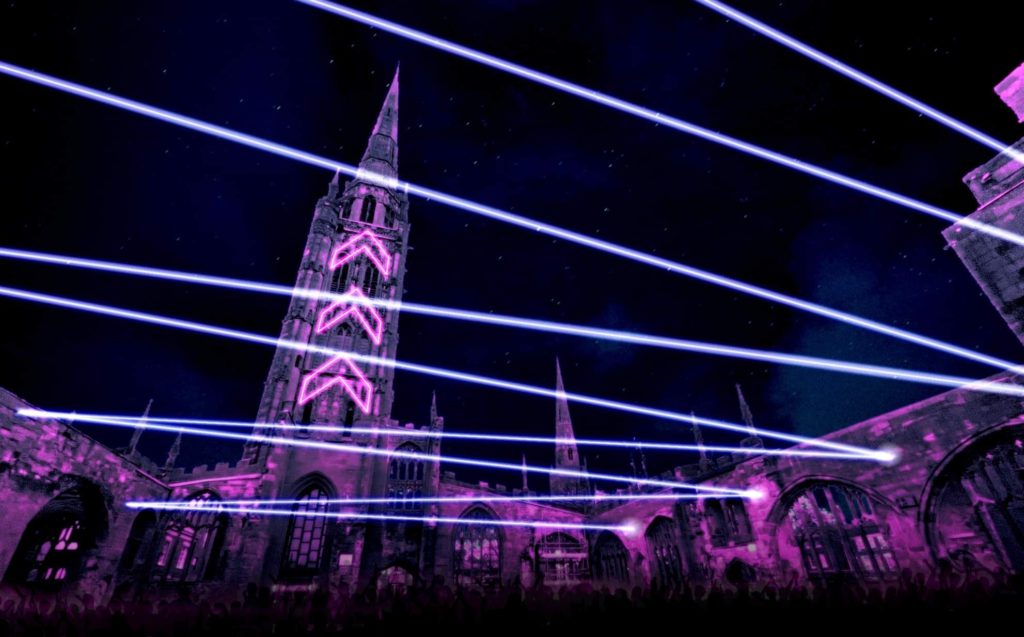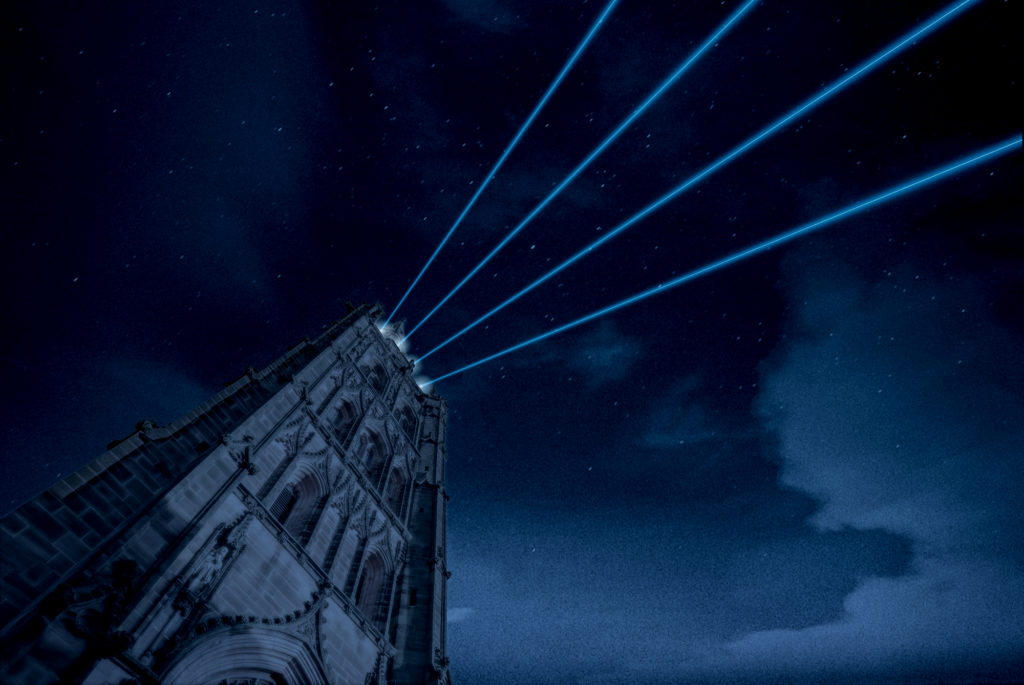 More information about Laser Light City is on our main page.
This project has been commissioned by Coventry City Council.