We're so excited to be bringing Laser Light City to Newcastle! With 6 sites and over 25 lasers it's our biggest yet!
Dates and Times :
30 December : 17:00 – 23:00
31 December : 17:00 – 01:00
1 January : 17:00 – 22:00
Please note : To avoid crowding, New Year's Eve will be the same as the other nights, feel free to visit on whichever of the three nights is best for you!
The interactive laser show that is in your hands!
An array of super bright laser beams that can be seen for miles will emanate from each of the six sites, and you'll have the power to control them at your fingertips. Using your phone, the easy-to-use interface lets you choose the position, colour and style of the beams.
This project has been specially designed to be safe to run even with the strictest COVID 19 measures. It is visible throughout the city and runs for so long that social distancing can easily be maintained.
While the lasers are active, the button above will take you to the interactive website that gives you access to the system.
You'll be presented with the sites:
Hadrian's Tower
Civic Centre
The Tyne Bridge
Sage Gateshead
The Baltic
Malmaison
Tap on the site you want and you'll then have the chance to join the queue. IMPORTANT : do not let your phone switch off or you will lose your place!
Once it's your turn you'll get a countdown and then the laser control will be at your fingertips! Move the laser around by tapping and dragging on the screen. At times, you'll also have a choice of colours and shapes.
CGI visualisations of the Newcastle Laser Light City installation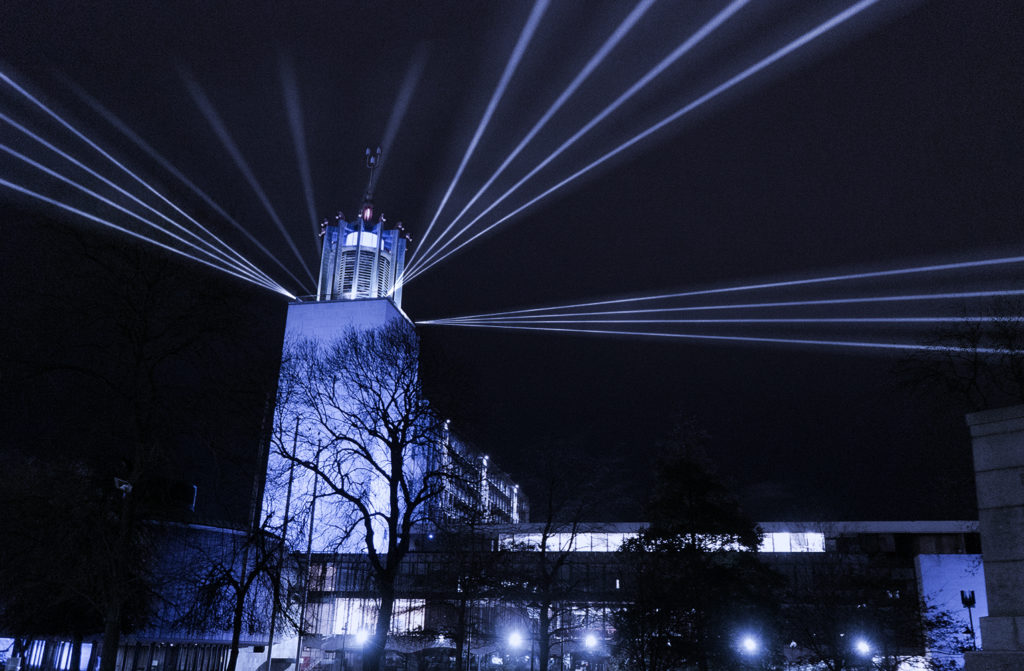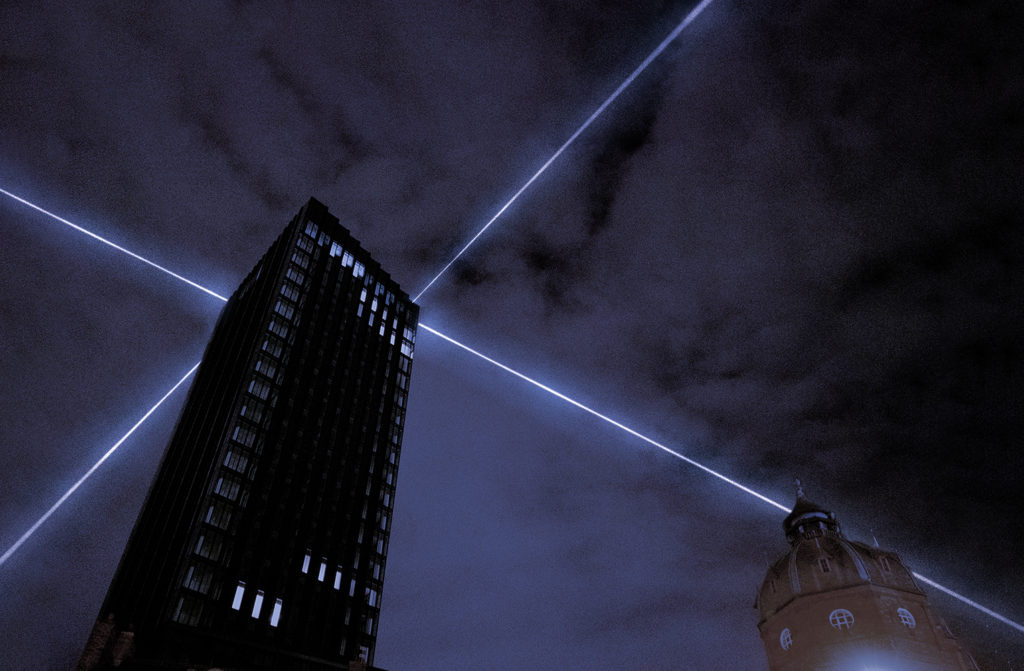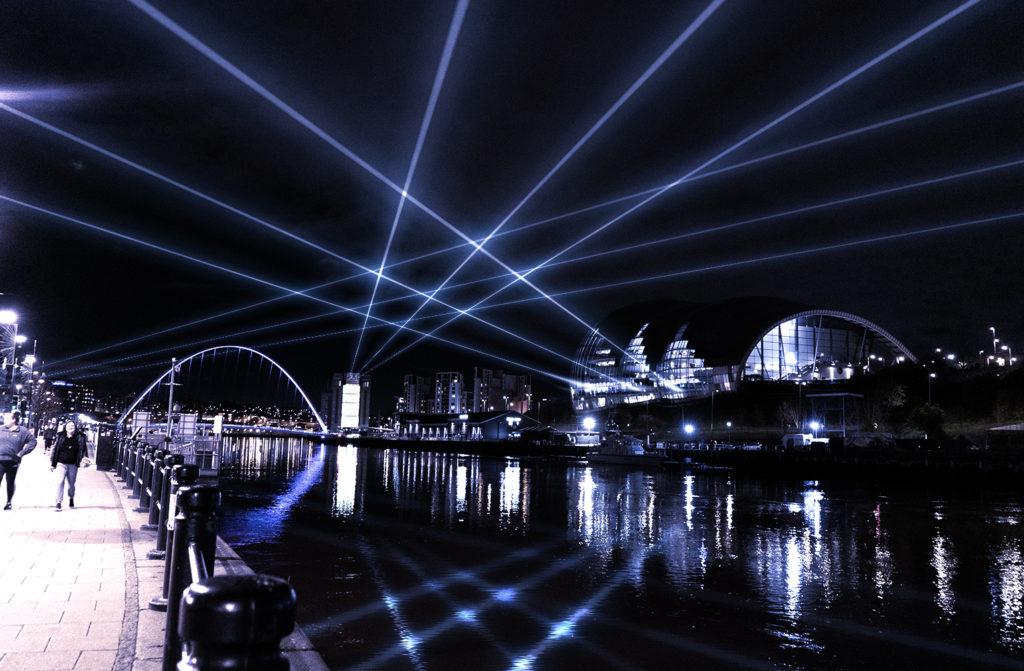 More information about Laser Light City is on our main page.
This project is supported by Newcastle City Council and NE1.