Newcastle New Year's Eve 2022
After last year's incredible event, we're so excited to be bringing Laser Light City to Newcastle once more for 3 nights around New Year's Eve! And this time we're going even bigger with over 80 lasers installed around the quayside area.
A spectacular laser show set to original music
This year we are introducing a choreographed laser show on the hour, every hour. BAFTA award winning artist Seb Lee-Delisle has designed the spectacular light show and composed an original musical score to go along with it.
The lasers will light up the area between the Tyne Bridge and Millennium Bridge, and will be mapped onto the Sage, Tyne Bridge and the west facade of the Baltic.
The optimal viewing area is along the Quayside directly opposite the HMS Calliope naval base
Dates and Times :
30th Dec: Interactive lasers 17:00 – 23:00
Shows 18:00 / 19:00 / 20:00 / 21:00 / 22:00 / 23:00
31st Dec: Interactive lasers 17:00 – 01:00
Shows 18:00 / 19:00 / 20:00 / 21:00 / 22:00 / 23:00 / 00:05 / 01:00
1st Jan: Interactive lasers 17:00 – 23:00
Shows 18:00 / 19:00 / 20:00 / 21:00 / 22:00 / 23:00
New Year's Eve will be the same as the other nights, feel free to visit on whichever of the three nights is best for you!
The lasers on the Tyne Bridge will be made available for public control between shows. These are best viewed from the Quayside. While they are active, the button above will take you to the interactive website that gives you access to the system.
You'll be presented with the site:
Tap on the Tyne Bridge link and you'll then have the chance to join the queue. IMPORTANT : do not let your phone switch off or you will lose your place!
Once it's your turn you'll get a countdown and then the laser control will be at your fingertips! Move the laser around by tapping and dragging on the screen. At times, you'll also have a choice of colours and shapes.
Photos from the test night by Paul Appleby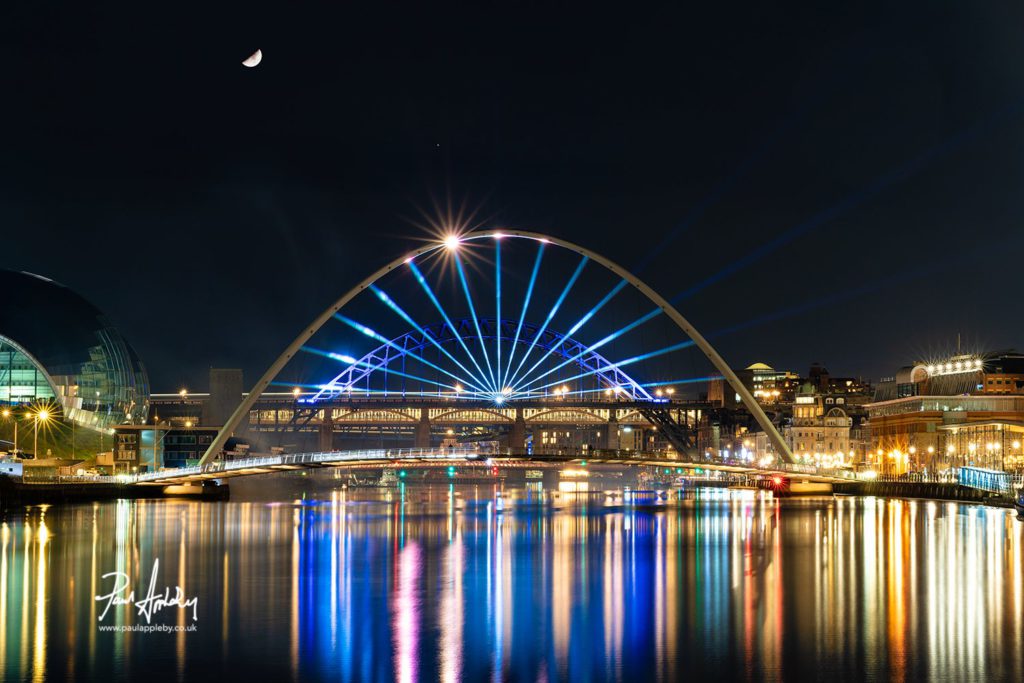 More information about Laser Light City is on our main page.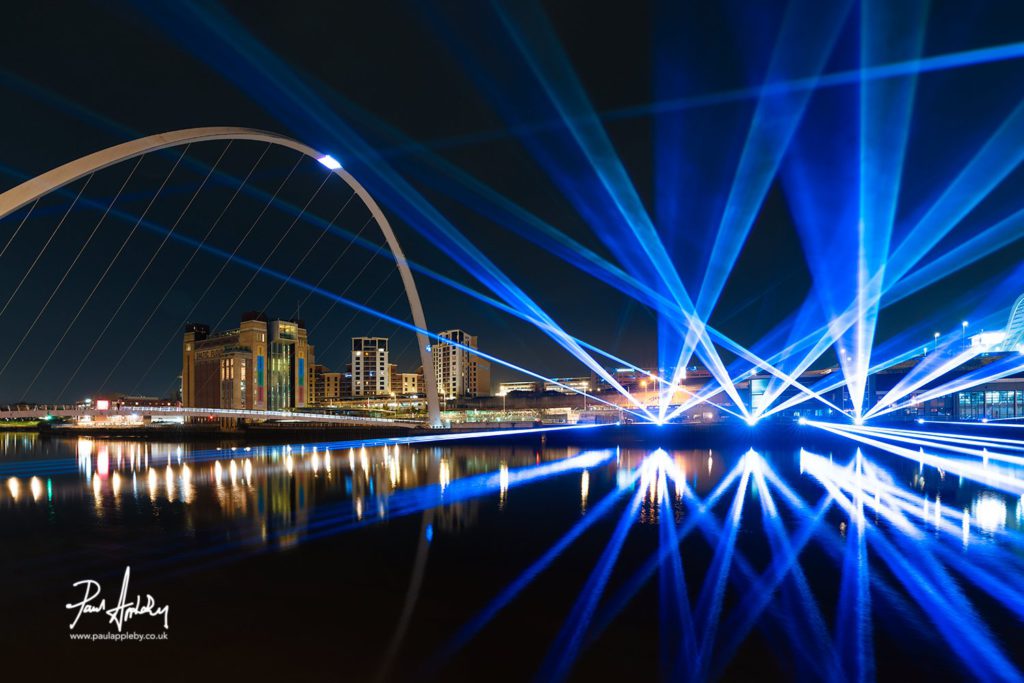 This project is supported by Newcastle City Council and NE1.