Worthing – 16 & 17 December 2021
Laser Light City's second year in Worthing is complete, and it was even bigger and better than last year! Thanks so much to Perch for letting us set up in the Southern Pavilion on Worthing Pier.
A total of 8 super bright lasers could be seen for miles around, and over 8,000 participants took their turn to control them with their phones.
And thousands more flocked to the town to enjoy the lasers and take photos, many of which were shared on Facebook, Twitter and Instagram.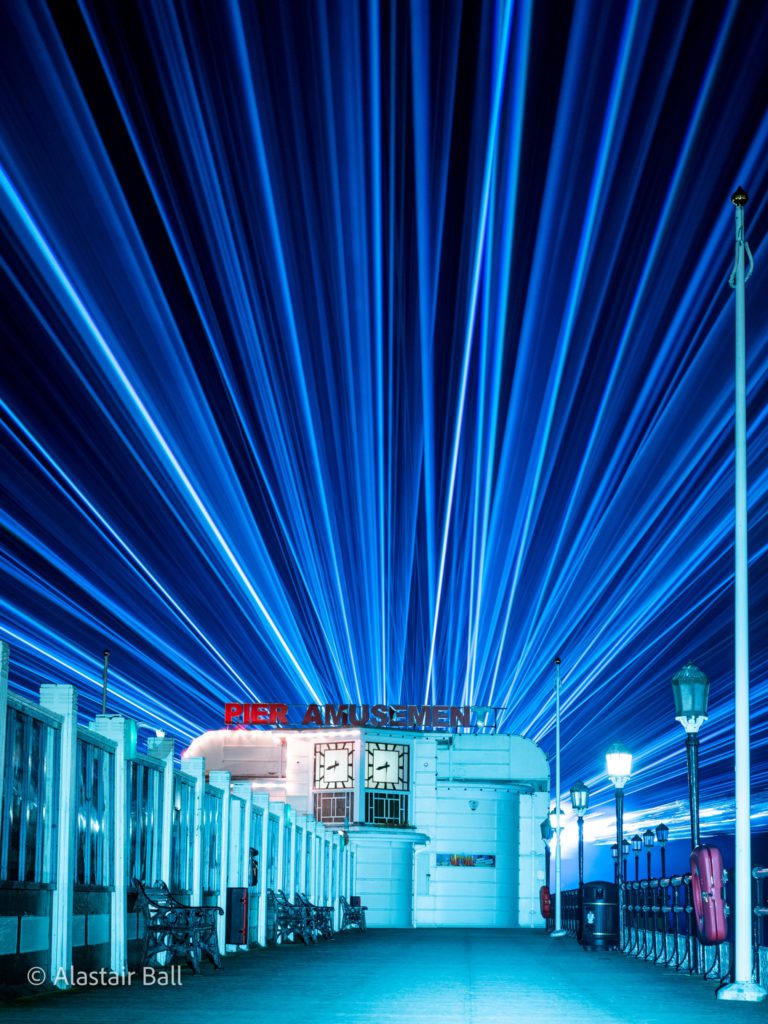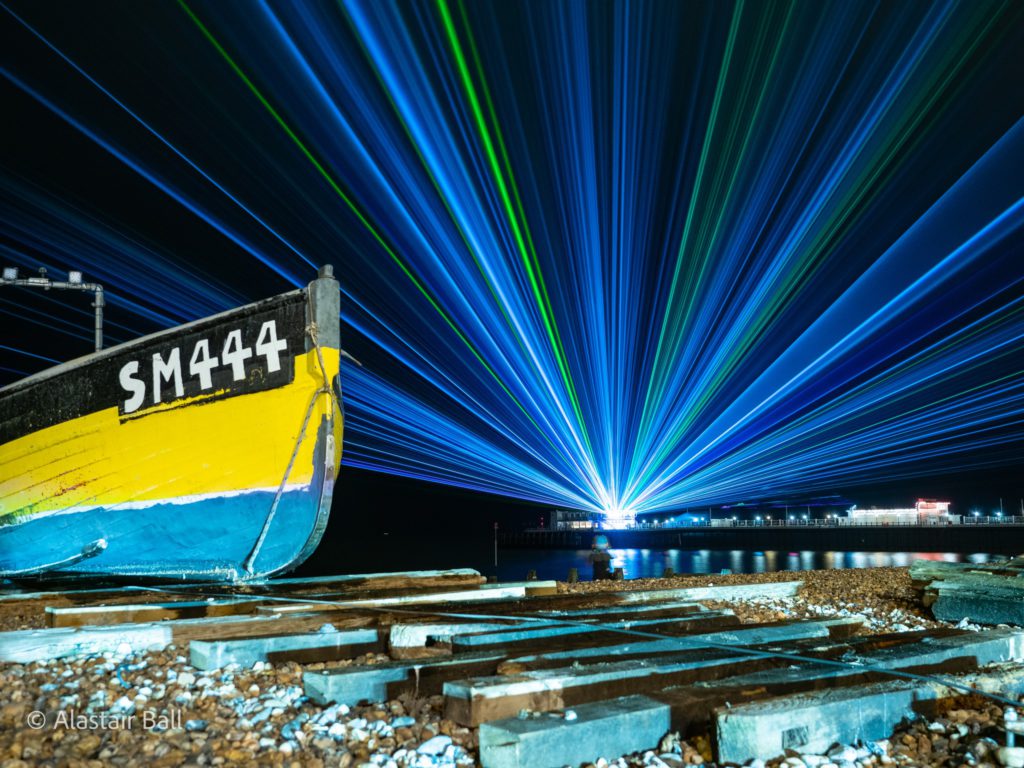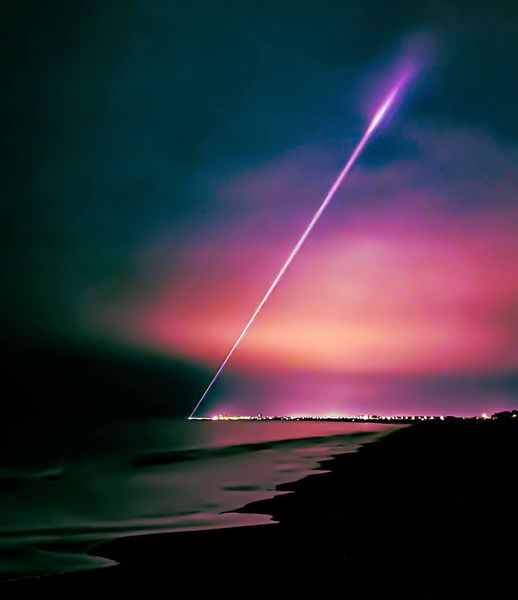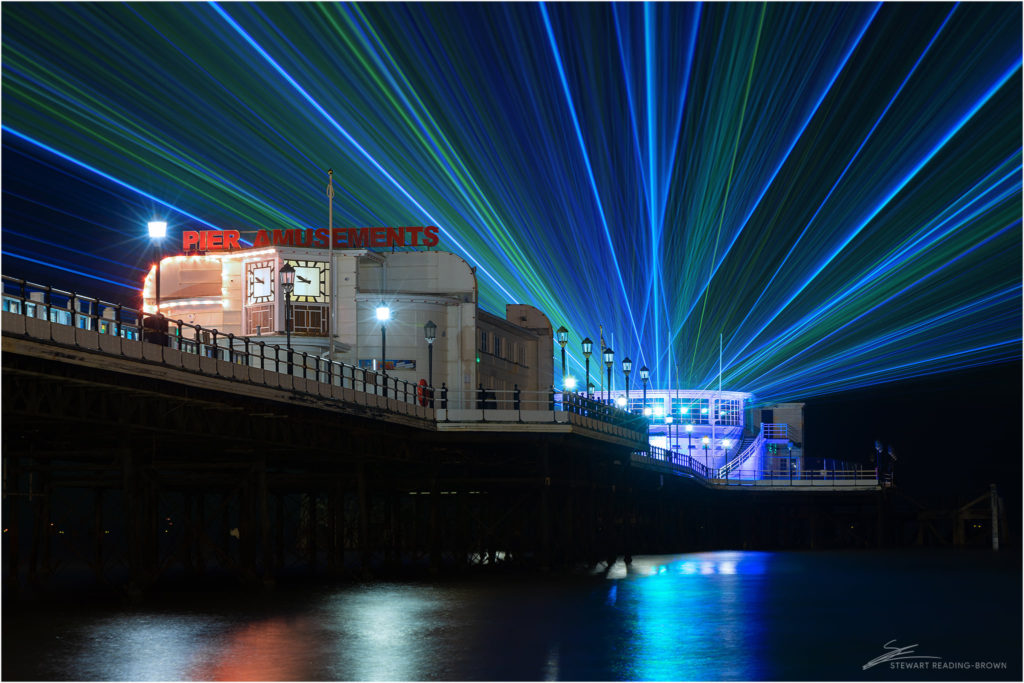 The team from AeroSparks took some great footage from their light aircraft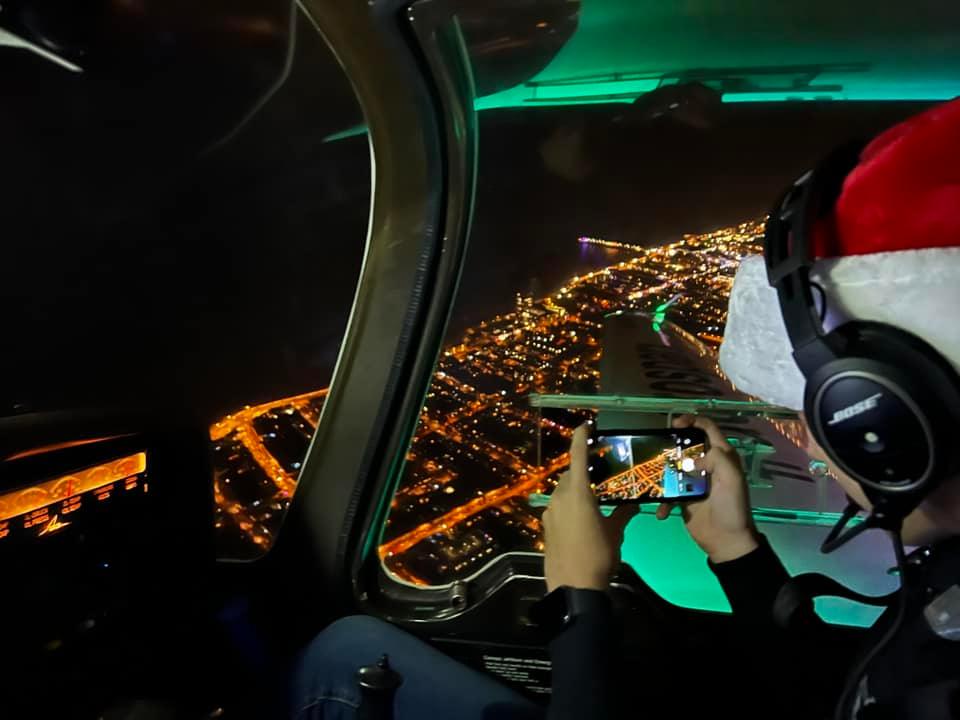 And Duncan Macphee made us all laugh with his post on the I love Worthing Facebook group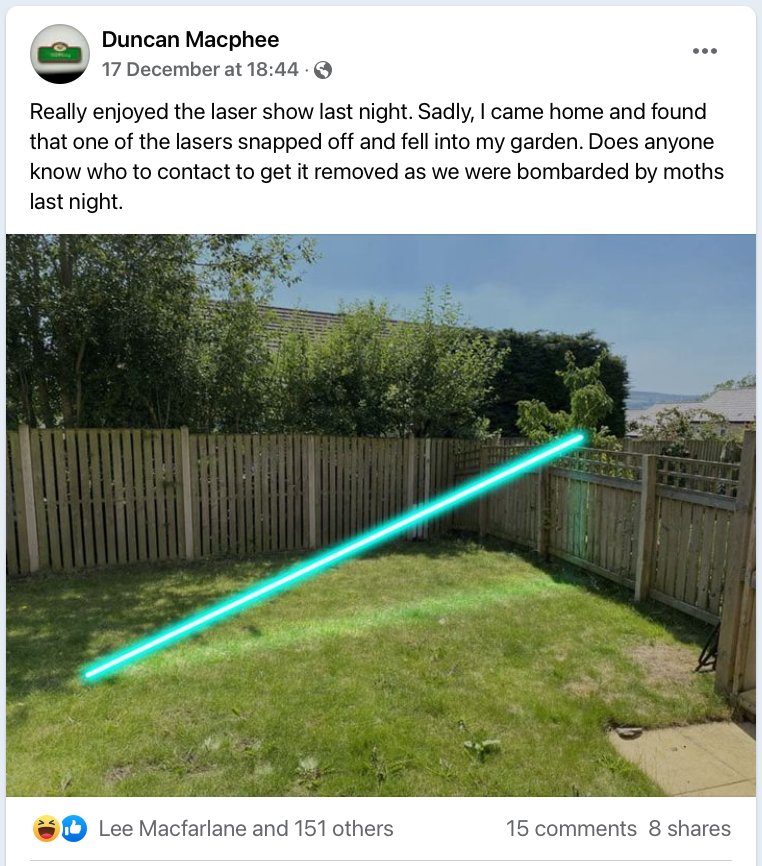 If you enjoyed the show please let us and the kind folks at Worthing Council know, and who knows, we may return next year!
This free event was funded by Worthing Borough Council and sponsored by Worthing Town Centre Initiative, CityFibre and No One to give locals something special to enjoy in the run-up to Christmas! Massive thanks also to Perch at the Southern Pavilion for supporting this event.